| | | | |
| --- | --- | --- | --- |
| PADI Open Water Certification Class | | | |
PADI Open Water Certification Class (During COVID-19 Pandemic)
Open Water Scuba Certification is a 3 part process: Academics, Confined Water training (in a pool), and 4 Open Water Dives (in a lake, quarry or the Ocean). It qualifies for 1 College credit through ACE. The time is divided between classroom instruction in the theory of diving and adapting to the underwater world, and pool sessions where you will learn the skills to dive. Each class is designed to increase your knowledge and understanding and build your confidence in diving.
Before COVID-19 Pandemic there were 2 ways to complete the academics, conventional face-to-face classroom lecture or eLearning. The conventional face-to-face classroom lecture is not being offered at this time due to COVID-19 precautions, therefore the we will use eLearning. eLearning is an on-line computer based training for age 10 and older that replaces the traditional classroom lecture and allows the student to log in and work on the academics at their own pace/schedule with an internet connection. It will cut the students time with the instructor in half since you are completing the Academics on line.
Due to the COVID-19 #s increasing, the State of CT has limited the number of people in a program to 5, this includes our Scuba instruction Program. The schedule for our Open Water Scuba classes has obviously been disrupted by this new mandate and the some of pools we used no longer have room for Scuba. We now have secured a pool where we will not have to share the pool with any one but the people taking Scuba instruction.  Due to the cost of renting the pool and the expenses associated with running the class we are organizing pool pool training when we get 5 students (typically on Tues & Thurs nights.)  For people who are planning on completing their Open Water Training dives while they are away on Vaca or are concerned that a 2nd wave of COVID-19 could put us into a 2nd lock down, where the pool we use would be closed by State mandate and want to get the Scuba Class complete sooner just in case, the Pool Sessions will be schedule for three 2 hr pool session in our 86 degree pool ( Thursday, Tuesdays, Thursday). or we may have 1 pool 2 hr session for 3 weeks either Tues or Thurs.
We are also conducting Private Pool Training where we create a custom schedule the works for your unique schedule, when the pool we use is available  (most weekdays evening & Sunday evenings)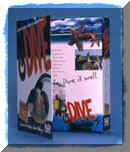 Schedule:
eLearning at your own pace on your computer at home.
Thee 2 hour Pool class. days & time TBD  (Students must attend all sessions for certification)

Classes usually meet @ 7pm or 8 pm. contact us to find out when the next class is starting

Open Water Certification classes starting soon, call us.
Winter/Spring 2021
Open Water Certification classes starting soon, call us.
Summer 2021
Open Water Certification classes starting soon, call us.
Fall 2021
Open Water Certification classes starting soon, call us.
Not quite sure if Scuba diving is for you? Than try one of our FREE Discover Scuba Classes
Free joomla templates
created by
Lonex
.