Dive Instruction
Are you looking to become a certified diver?  If so, check out out Open Water Certification page for more information on the next scheduled class.

Refer a friend and earn a $25 reward! 

Get your friends into Diving and earn a $25 reward!
Ski and Scuba Connection rewards you for getting your friends into diving. Get a friend to enroll in our PADI Open Water Diver Course and we will give you a gift certificate for $25 to use on anything Ski and Scuba Connection offers (except travel). Just our way of saying thank you for promoting our Dive Center to the people that you know. In addition,  If you'd like to learn more please call the store for the details.
Do your classroom work in the comfort of your own home at your own pace. Check out Padi eLearning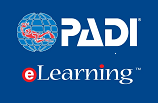 Not quite sure if Scuba diving is for you? Than try one of our


The DAN Student Membership Program is unique and free to all entry-level divers. When you enroll to become a student member, you'll receive many valuable benefits, including up to $20,000 recompression treatment insurance, free. Of course, it's unlikely you'll ever need to use it, but it provides peace of mind while you concentrate on learning to dive.
Below please find our Open Water Training Weekends schedule for the 2021 dive season.

 

Within a short 2 to 2 /2 hour drive from Greenwich, we will be providing training and diving at Dutch Springs, located in Lehigh Valley, Pennsylvania. Dutch Springs is considered by many to be one of the best diver training facilities in the country.

 

Open Water Training : 2021 Training Dives TBD Starting June thru Oct (Private Certification Dive available)

Dry Suit Training: May 16, 2021 & Fall 2021, Date TDB

TBD: Join us aboard the TBD as we visit the USS San Diego, the Only US Naval Ship lost during WWI.

 

TBD: Dive the Ponquogue Bridge Late Summer / Fall 2021!

 

Discover the wonderful world of Scuba for FREE (well almost FREE)

But ($5 Book Fee)


Have you ever wondered what it's like to breather underwater?  If you want to find out but aren't quite ready yet to take the plunge into a certification course, Discover Scuba Diving will let you try scuba to see if you like it.Test the waters with a free Seminar where you will try Scuba  in a pool.  Once you complete a Discover Scuba Diving program, you'll want to check out: the Open Water Certification Course to earn your certification. Age 10 to adult (limit 8). Must preregister

Read more...

PADI Rescue Diver

 

 

Why PADI Rescue Diver?

 

The rescue Diver Course develops your knowledge and skills to be able to assist other divers in trouble, manage diving accident situations and perform diving first aid. A combination of classroom, confined and open water sessions which will teach you the theory and practical knowledge necessary to deal with any diving emergency both above and under water.

Read more...

Advanced Open Water Certification

 

 

OK, now you are a certified diver. You have acquired the skills and information you need to be a safe and competent diver, but you may not feel that you have the level of comfort you want to be able to go off and start diving on your own.  The Padi Advanced Open Water is the next step to enjoying diving by increasing skills of the Diver. The class consists of 5 adventure dives with Deep Diver and Underwater Navigation required.

Read more...
«
Start
Prev
1
2
Next
End
»
Page 1 of 2
Free joomla templates
created by
Lonex
.